Main Content
HP about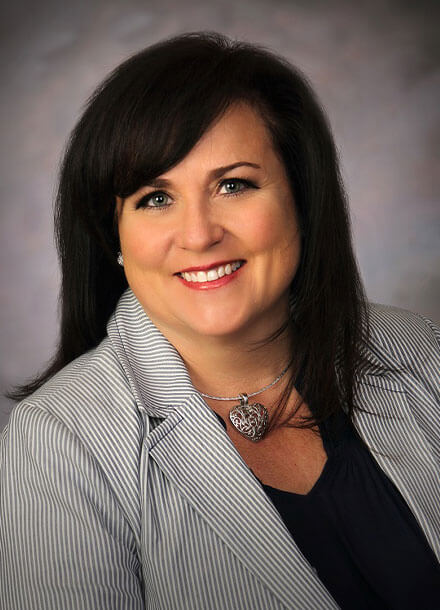 Kristine Lives and works in the Treasure Valley and has been one of the top agents in the area for the last 5 Years. She knows her industry and community inside and out. Don't use an agent that doesn't know the area to buy or sale. Use a local expert.
She has been in the real estate industry for 25+ years. During this time she was very successful in California as a mortgage Broker for 10 of those 25 years. After doing Mortgages she decided to dive into the real estate side of the industry, where she continues to have great success.
In 2014 her and her family decided to make the big move to Idaho. Where she has continued to be highly successful in real estate. She absolutely loves Idaho and her and her family are so happy to be living in such a beautiful place.
Kristine is a full service realtor and is passionate about real estate. It is not only about the transactions. For her it is about building lasting relationships. She is extremely ambitious and goal oriented. Kristine strives to give the best service possible and always put her clients' needs first. She takes great pride in helping first time home buyers and walks them through every part of the real estate transaction. If you are looking to buy or sell and want a successful realtor, she's the realtor for you! She is reachable and available! Kristine will go the extra mile for you. If you are looking for a realtor that has integrity and is honest to a fault, call her today!!!
She loves the outdoors and spending time with her wonderful husband of 36 years, 4 children and their significant others 6 grandsons and 1 granddaughter. Kristine enjoys meeting new people and helping in her community. Her family absolutely loves to get in the great outdoors and ride dirt bikes, fish, hunt and explore new areas.
Kristine can assure you she will do everything in her power to sell your home, or find the perfect home for you and your family. Her customer service is above reproach. She works with both buyers and sellers and you can expect 110% honesty and integrity throughout your transaction.
Happy home hunting and selling,

Why Work With Us
OUR NUMBERS
WHY CHOOSE US?
$60 Million
Total
Volume
229
Deals
as of today
$650,000
AVERAGE SALE PRICE
FOR 2022
Whats My Home Worth
You don't want just another database that gives you rehashed property descriptions. You want to walk around the neighborhood from the comfort of your own home. That is exactly what you get here. This website has been built with you in mind. From the highest quality property images to the most informative guides and blogs, she is here to make your home buying or selling experience smooth and stress-free.
HP about
WHAT OUR CLIENTS
ARE SAYING
My wife and I recently purchased a home with the help of Kristine. We where originally looking in the mountain home area, but when we decided to move to Caldwell instead she had working outside her normal area. She was very prompt through the whole process. Not only was she quick to respond to our questions, but was able to push other agencies into quick action as well.
Brian Adamson
Kristine went above and beyond expectation in every aspect of the home purchase process. We purchased a home in Mountain Home while residing in Colorado so we needed some extra attention in the process. I can't say enough about Kristine's service and attention to every detail. Kristine is extremely knowledgeable and an experienced professional. She looked out for things we didn't consider or even think about in the home purchase and we have bought and sold many homes! She was always available and very quick to respond to phone calls or emails even on nights and weekends and was a true pleasure to work with! I would highly recommend Kristine to assist with any purchase or home sale! I couldn't be more pleased!
Jill Olson
Kristine Lee is a fantastic agent! She is very thorough and professional. She provided exceptional service to us throughout the home purchasing process. We appreciated her quick responsiveness to our questions. We highly recommend Kristine Lee.
Monique Layton
Kristine was absolutely wonderful to work with and she did an amazing job for my family. I had to purchase sight unseen so I was relying on her 100% to help me get a great home, and that's exactly what I got. She gave me video walk-throughs of any of the homes I was interested in and told me about the neighborhoods. She kept me up to date on any new homes that appeared on the market that fit my criteria. Her opinions and local knowledge were invaluable as I had never been to this town before. She helped me work through issues with my lender and made sure everything went as smooth as possible. She was very quick to respond to any of my questions. She is friendly, professional, and a go-getter! I would absolutely work with her again and recommend her very highly!
Marie Campfield
Kristine is amazing at what she does. My wife and I did a PCS move from Mtn Home to Florida last August. We were contemplating on selling our house in Mtn Home due to our situation, until my friend referred her to me. Kristine did an outstanding job with the whole process. She communicated with me very well despite of our distances. Everything went very smooth and it's all because of Kristine! Thanks Kristine!
kendv2689
As a first time homebuyer, you don't know exactly what you are getting into, but Kristine was there for me every step of the way and always responded within minutes when I had a question. I'm SO thankful to have had her as my agent! Nothing but great things to say about her.
Amy Bellenbaum
If you are in need of a realtor, Kristine is it!!! We found her on Zillow while looking at homes in Mountain Home, but ended up using her to buy a house in Caldwell!! She was very responsive as soon as I sent her a message, and we were able to look at houses the next day. Through the whole process of buying a home, she made us feel confident and comfortable in the process. We will definitely be using her again!! Thanks soo much Kristine!!
user9529142
Kristine helped us buy and sell our house in the span of 3 years. She worked tirelessly to help us find our home. When it came time to sell, there we knew she Kristine was the one we wanted to turn to for assistance. She is extremely thorough and knowledgeable, she listened to all of our concerns and answered all of our many questions. I would recommend to all seeking to buy or sell a home in Elmore county to give Kristine a call. Kristine answered all of our texts and/or calls in a timely manner and kept us apprised on all the details of closing for both our buying and selling. She was able to help us negotiate a very good deal. She helped us to be patient and not make rash, hasty decisions. We loved working with Kristine and recommend her to everyone that we know who is moving to the area. Call her today!
jonnydave
Completed our purchase from out of state, Kristine was highly experienced and provided invaluable assistance throughout the entire process. I could not imagine working through our purchase with any other realtor. Highly recommend kristine!
Keenan Herlocker
Kristine was very professional as well as helpful. I did not know much about the home buying process and she gladly explained everything that I wanted to know. She genuinely cares. I would highly recommend Kristine Lee.
Jed Philips